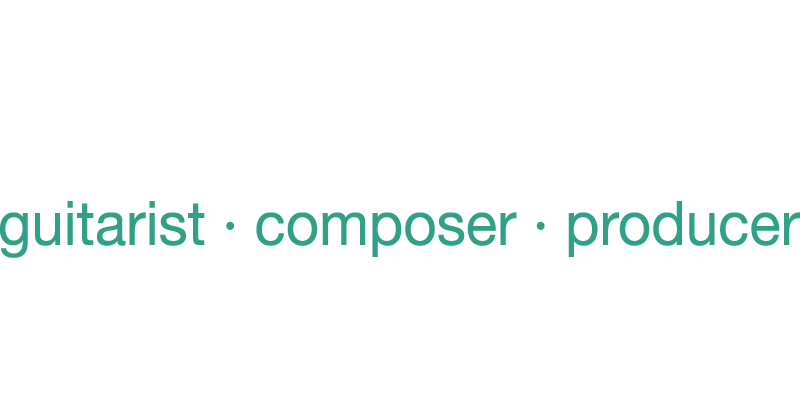 …and enjoy unreleased tracks from Pau Figueres' upcoming album Latido (Satélite K, 2024), featuring Flamenco Guitar and Synthesizer.
Blending Flamenco guitar with the music of our century, Pau Figueres is one of today's most talented and interesting Spanish guitarists. Worthy successor of this beautiful instrument's best tradition, he pushes its limits to new grounds with his original compositions, his unique and deep understanding of music and an overwhelming technical ability.
Moving forward even further, Pau investigates beyond the guitar itself by incorporating to the natural touch of nail and flesh a very creative use of the synthesizer, through which he carefully runs his guitar, providing the music with rich textures and sounds typical of current times, but also rooted in the jazz tradition of recent decades…
[+READ MORE]
The nostalgic and inspired opening track LATIDO is a tribute to Pau's late friend and master guitar builder from Montréal (Québec) Arcadio Marín. The strength and depth of Pau's guitar playing is felt from the very first opening notes, and you can hear the heartbeat –the latido of the guitar– resonate strongly as an evocation of friendship. The presence of Arcadio's brother, cantaor québécois Marcos Marin, singing at the end of the piece gives the music special profoundness and beautiful meaning.
The wild but romantic complementary track DOS LUNAS is a recreation of the slow Flamenco palo "taranta" from a modern –even futuristic– perspective. Let yourself be taken on a journey to a distant planet, where the reflection of the night sky on a strange river is marked by the presence of two moons, while the mysteries of the universe, life and consciousness echo in the lonely and timeless song of the wolf. Bringing the synthesizer to the front, Pau complements the guitar with cool and refreshing electronic sound layers, and effortlessly unveils a love story between the guitar, the moon, a wolf and space travel. The night, the listener and a perfectly clear awareness blend into one another.